ARCHE Neuenhagen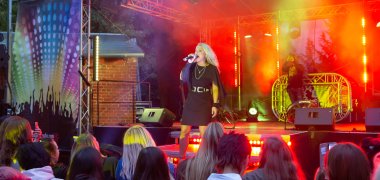 Edgar Nemschok, © Edgar Nemschok
The "multi-generational" Ark (Arche) center Neuenhagen, funded by the international Ark Association is both a place of further learning and training, a recreational facility, and a much-loved place for the community's residents and guests to gather. In additional to numerous events for young and old, the concerts and art events are especially popular.
Each year, Mayday is celebrated on May 1 in the Arche courtyard. The festivities around the maypole include entertainment for the entire family and jovial stage shows.
During the summer months, the Arche courtyard is host to the Sommerwind series of open-air concerts featuring notable performers from Germany and abroad. The final high point of our annual event calendar is the arts & crafts Christmas market in the first week of Advent in the Arche courtyard and all around the old town center.
On top of that, the building that used to be Neuenhagen's village school hosts creative and ceramics courses for children and adults. And if you are more in the mood for a bit of chatting in peace, you'll find what you're looking for at the Zum Karzer café, while enjoying its homemade pastry and coffee.
Translated by Rebecca M. Stuart