Świebodzin

The Polish city of Świebodzin and Neuenhagen bei Berlin have been joined by an official city partnership since May 2005. The cooperation between the two towns is wide-ranging and stretches back to the 1990s. Back then, senior citizens from Świebodzin and Neuenhagen made contact with each other and, over the years, have engaged in a variety of meetings and activities on both sides of the Oder River. The idea of a university for seniors originally came from Świebodzin and was basically imported to Neuenhagen. There are also regular meet-ups between the child-care centers and various associations from the two communities. Last but not least, the German-Polish child care center Kleine Sprachfüchse (Little Language Weasels) in Neuenhagen is a product of this city partnership.

Located ca. 60 km beyond the German-Polish border
Ca. 22,000 residents, with another 8,000 in surrounding towns that are part of the City
Area: ca. 227 square Kilometers
A stadium, tennis courts, gymnasium, indoor pool

Three primary schools, one college prep (up to 10th grade), one secondary school (diploma)

Worth a visit is the tallest statue of Jesus in the world, at 52.5 meters, located on the outskirts of the city 
Also interesting is the town hall with a regional history museum, St. Michael's Church, Mother of God Church, and the beautifully renovated market square.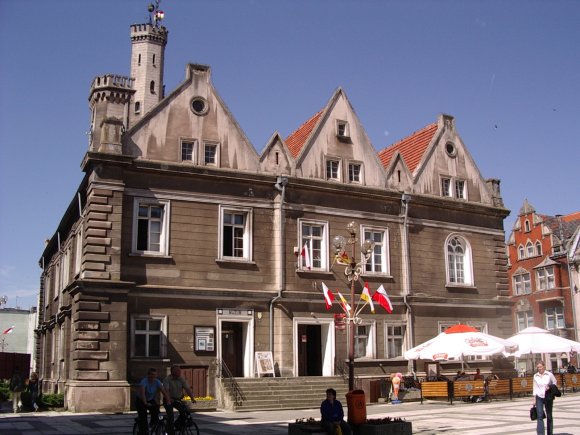 Translated by Rebecca M. Stuart